Download Section
This is where you can download all AlphaPicture documents. Some of them are automatically set up for personalisation. The page uses the name you entered/can enter on the home page. To try a different name or text, simply return home and enter a new one.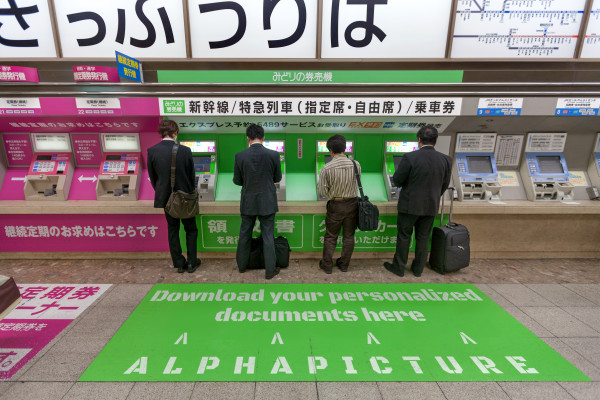 AlphaPicture Test Weeks
March 1st to May 1st 2019
During our trial period we will set up your personal test account for the use of AlphaPicture servers. This will enable you to use all functions of the AlphaPicture portals free of charge, without commitment. During the free trial period you will be able to generate pictures and PDFs up to a total value of €500.
Download our information brochure!
Alphapicture Brochure
Our eight-page brochure features all necessary information about AlphaPicture at a glance. Get your own, personalised copy as a PDF, personalised with the name you have entered on the home page. Please enter your e-mail address below – we will respond by sending you a download link.

Please (image-)personalise our website first.
Sample Calendar 2019
Calendars with Image  Personalisation are perfect promotional gifts. How we can be so sure? Because there is no other communication that will address a client this individually, reliably and lastingly. With every turn of the page there is yet another highly personalised idea to discover! An advertising media that reminds of the giver on all 365 days of the year.
Please (image-)personalise our website first.
Sample Calendar 2019 - Preview

Prices for individual projects and volume discounts upon request.
The size classes referred to in the price list are based upon DIN paper size standards plus 5 mm cutting allowance on each side (@ 240 dpi).
It is the total number of pixels in any image that counts – regardless of its aspect ratio or dpi resolution.
A7: <= 863078 px This size class only applies for online usage.
A6: 863079 px – 1622891 px (148 mm + 10 mm) * (105 mm + 10 mm) @ 240 dpi = 1493 px * 1087 px
A5: 1622892 px – 3103947 px (210 mm + 10 mm) * (148 mm + 10 mm) @ 240 dpi = 2079 px * 1493 px
A4: 3103948 px – 6031179 px (297 mm + 10 mm) * (210 mm + 10 mm) @ 240 dpi = 2901 px * 2079 px
A3: > 6031180 px
Interface (API) documentation
Here you can download our interface (API) documentation, plus some sample code. We can also set up a test account for you on request.